ATTENTION CLINICIANS...
Let's Scale Your Practice Fast!
PT Biz is an organization run by entrepreneurs for entrepreneurs — the industry leader in entrepreneurial coaching for clinicians. We've worked with more than 1,000 successful business owners from around the globe to help them achieve more profit, a better quality of life, and a faster scale to their business. 
Industry-Leading Business

Education
Supportive Community
World-Class Mentorship
Our Programs
PT Biz offers business coaching programs designed to accelerate progress and increase your business and personal life results. Our community of successful entrepreneurs, highly experienced coaches, proprietary tools, and individualized touches are the cornerstones of our programs' success.
Part-Time to Full-Time Challenge
Just Give Us 5 Short Days, And We Will Build Your "Step-By-Step" GUIDE to Replacing Your Full-Time Job In Just ONE Year or Less!
Learn More
Clinical Rainmaker
The Clinical Rainmaker Coaching Program is 12-weeks of Online Coaching to help you deploy our Clinical Rainmaker Sales & Marketing System
Learn More
P.T. Entrepreneur Mastermind
How to Grow to a Highly Profitable 500K+ Revenue Cash-Based Practice and Set a New Standard of Excellence in Your Market
Learn More
Our programs offer both in-person and digital resources and coaching to provide you with a rare opportunity to work with the most successful entrepreneurs in the industry. Each option gives you a chance to work with our team and implement our tools and resources. As a result, you'll be more focused, have an action plan ready for implementation, and have new tools and capabilities that make for a smooth entrepreneurial journey.
Results-Driven Business Coaching & Education
We track every dollar of revenue our clients make to ensure they get results.
100's of Clinics...
---
Have EASILY Broken $100k!
67+ Clinics...
---
Have Broken $250k!
17+ Clinics...
---
Have Broken $500k!
5 Clinics...
---
Have Broken $1 MILLION!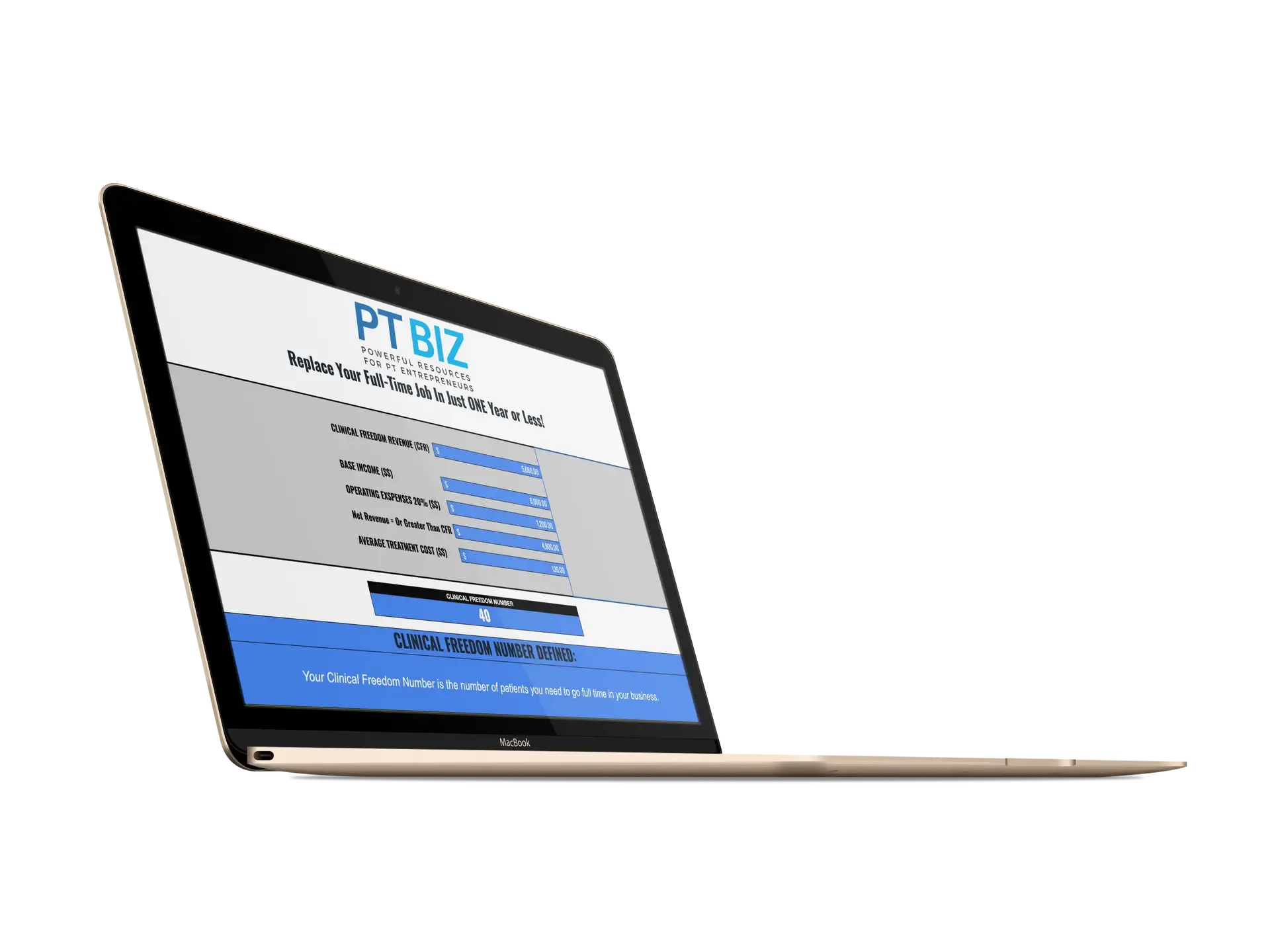 Get started today!
Our 5-Day challenge includes everything you need to get started with PT Biz! We give you tools, resources, and free training to help you succeed.
Start the 5-Day Challenge