Danny Matta
Danny is a physical therapist, entrepreneur, and educator. After spending years in the Army as a Physical Therapist, he left service to start his own cash-based physical therapy practice (Athletes' Potential) in 2014.  He quickly scaled this practice past himself and is able to run the business in less than 10 hours a month today. In 2017 Danny set out to teach other clinicians to do the same thing by starting Physical Therapy Biz.

He published his book F*ck Insurance in 2018 as a roadmap for all clinicians to succeed in the cash-based model. To date, he and the PT Biz team have helped 1000+ clinicians directly get started and scale their cash or hybrid practices. He's happily married to his badass wife Ashley and has two great kids, two great dogs, and one not-so-great cat.
Yves Gege
Yves is a former in-network PT clinic owner turned cash PT entrepreneur. He is the founder of Made 2 Move Physical Therapy in Charleston, South Carolina. Over the past few years, he's been able to grow his cash-based practice to multiple locations and multiple providers. He ultimately sold the clinic in 2020 and remains a mentor to the new owners.
He's the best in all things local marketing, relationship development, and team building. He brings his experience of over ten years on the business side of PT to this Mastermind with a knack for teaching complex topics in a simple, actionable way. He's happily married to his wife Amy and has two great kids.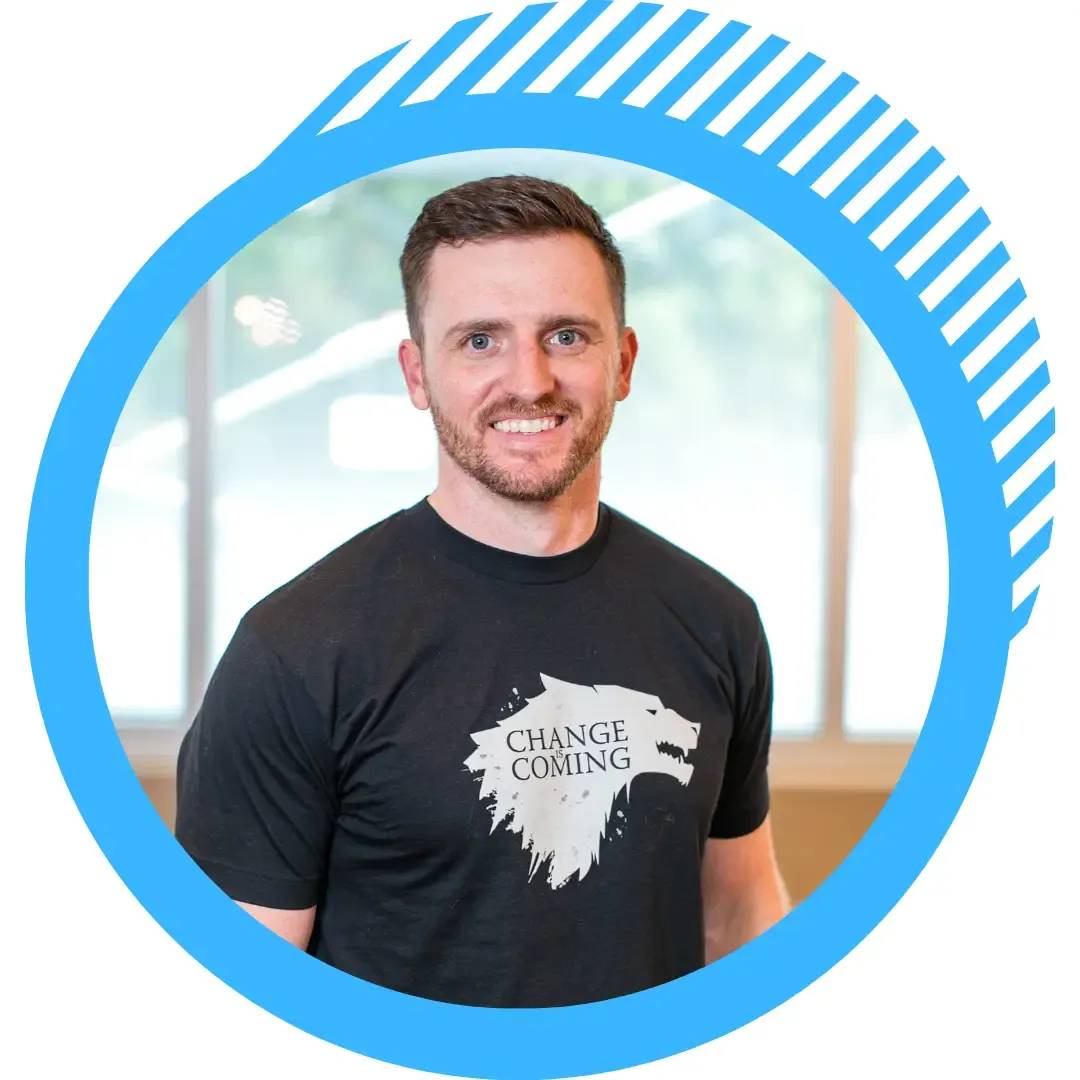 Jerred Moon
Jerred is a coach, author, and veteran that served as Captain in the U.S. Air Force, leading teams throughout his career. After leaving active duty, he founded a series of digital businesses with the aim to build better humans. The award-winning and best-selling author of "Killing Comfort," Jerred is recognized as a thought leader in digital business strategy. He loves helping people all over the world sculpt life strategies that expand their imagination of what is possible while challenging their current way of thinking.
He's been running purely digital businesses since 2014 and has generated over 8-figures of revenue in the online space. He aims to help entrepreneurs scale their impact and income without sacrificing their quality of life. He's happily married to his wife Emily and has three awesome kids who are already wrapped up in the family business at the ages of 10, 8 and 4.
Get To Know The Coaches
(The Most Qualified in the Industry...)

At PT BIZ, we are proud to boast a team of coaches who are not just experts in their field, but also successful practice owners themselves.

In fact, all of our coaches have built their own practices into either high 6-Figure or 7-figure businesses.

This means that when you work with us, you're getting practical, real-world advice from people who have been in your shoes and have achieved the success you're striving for.

Our coaches are actively running their own thriving practices, so you can be confident that the guidance you receive is grounded in current industry best practices, not just theory. We believe this hands-on experience sets our coaching team apart and makes us the best partner to help you scale your cash practice to new heights.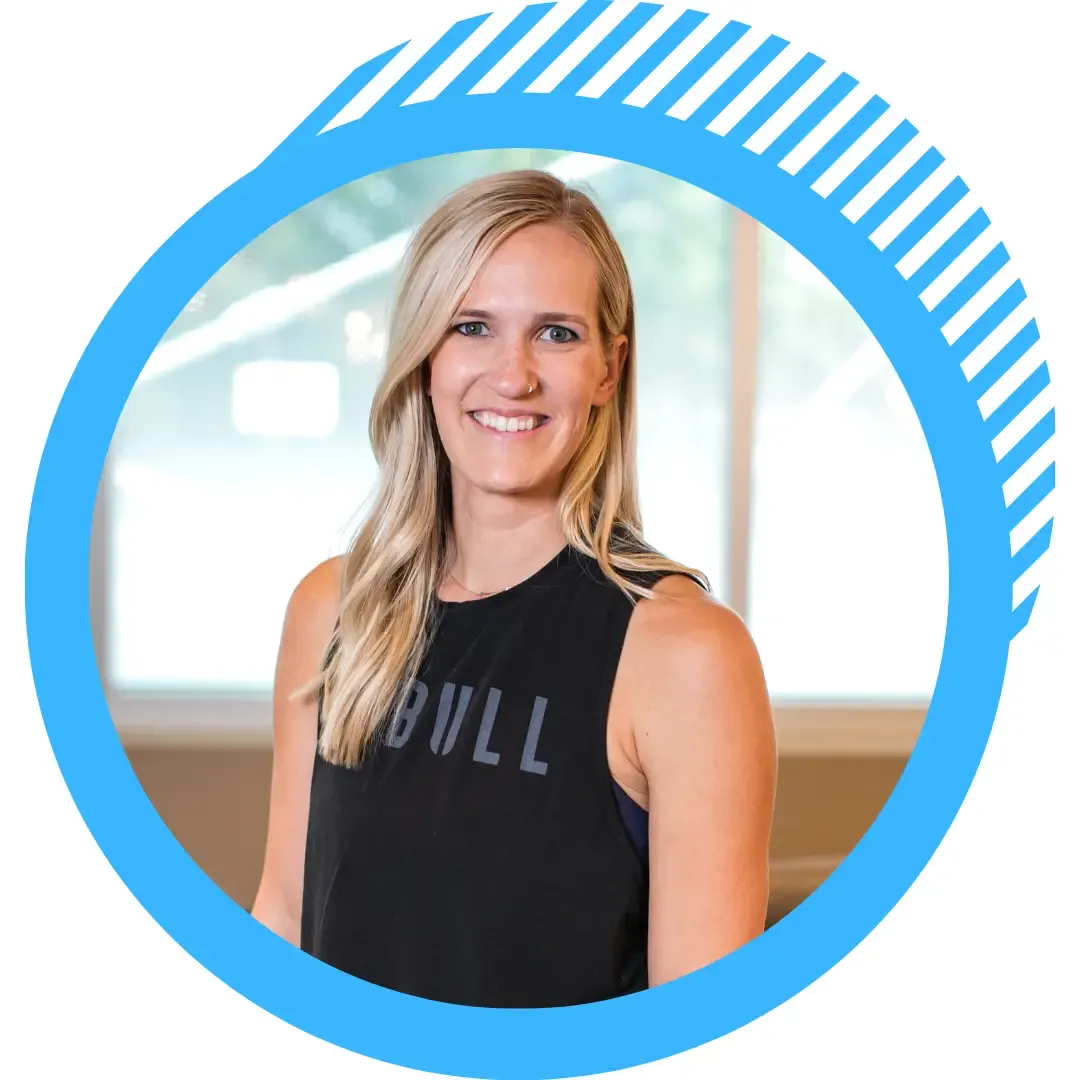 Brooke Miller
Brooke is the owner of PeakRx Therapy, a pelvic health and performance physical therapy clinic located in Dallas, Texas. Her clinic aims to connect the dots between pelvic health and orthopedic issues for all women across the lifespan. Along side being an entrepreneur, Brooke enjoys hanging out with her husband and three kids, playing corn hole and watching "The Office."
Courtney Morse
Courtney worked 5 years in traditional PT practice and got burned out. After taking his family and traveling the country for a year as Contract PT, realized when getting back into PT mills that he couldn't live that lifestyle. He started his own practice in Jan 2018 in Wichita KS working with general active population. He has since brought on his wife as admin and nutrition coach and his brother for reception and strength coaching.
Kingsley Yew
Kingsley is the founder of Evolve to Perform Physiotherapy on Long Island, NY, and is also a member of The Ready State staff. He earned his Doctorate of Physical Therapy from Stony Brook University in 2008, earned his Bachelor of Science in Athletic Training from Hofstra University, and has had his cash-based PT practice since 2011. He has been married to his wife, Christina, a Physicians Assistant and Integrative Medicine practitioner, since 2005. They have 3 children – Isabella, Kingsley II and Sophia. He also enjoys Crossfit, running and anything Star Wars & Marvel related, although he denies ever dressing up in costume.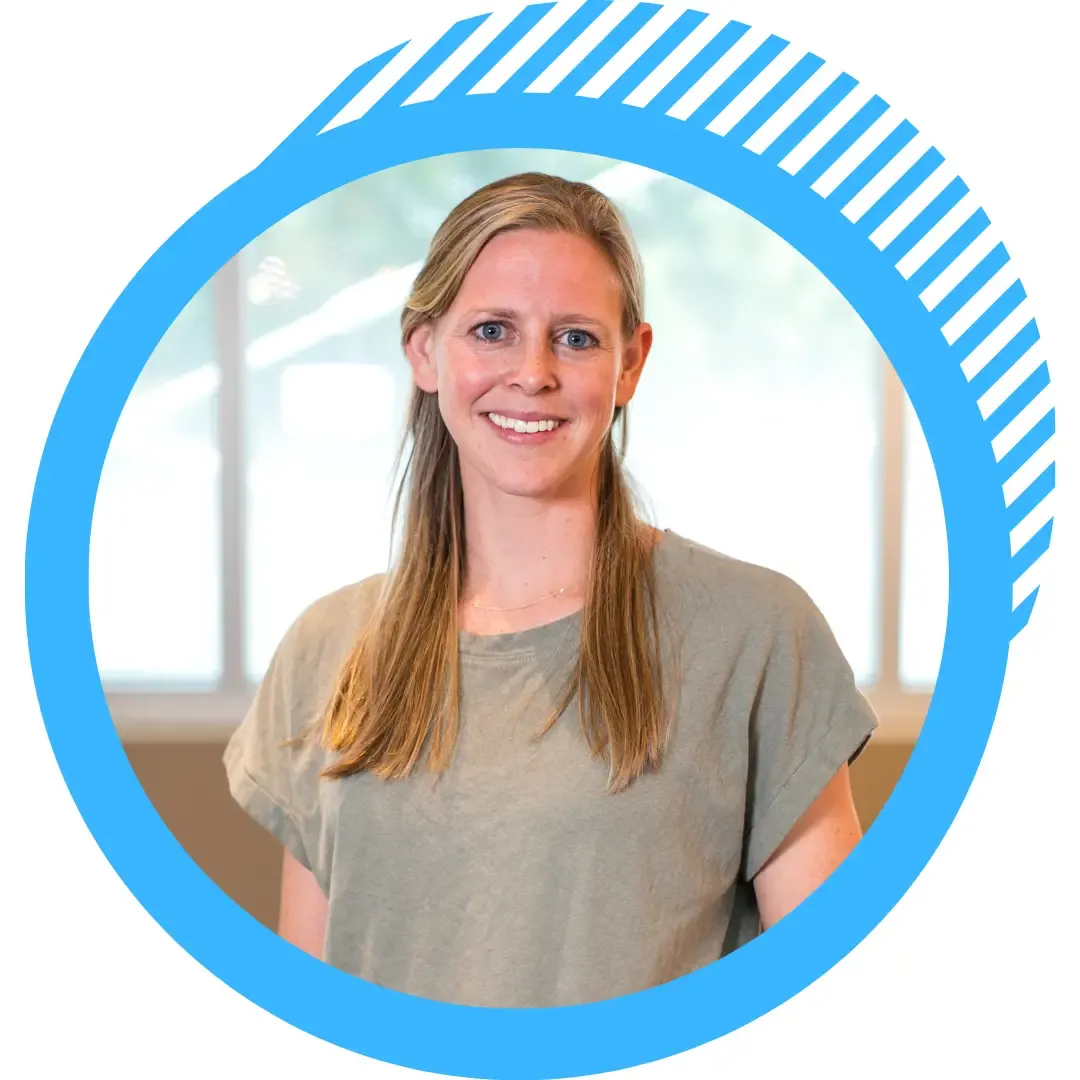 Elizabeth Rudd
Dr. Elizabeth Rudd is a physical therapist and founder of Well Equipt in Atlanta, GA. She specializes in sports performance, rehab, and pain management with a mission to equip the community with the knowledge and confidence needed to live a pain free and active lifestyle. She founded Well Equipt in 2018 and strives to empower the community to achieve wellness and optimize performance at the highest potential.
Andrew Millett
Andrew is a practicing physical therapist who owns Move Strong Physical Therapy located inside of Cressey Sports Performance in Hudson, MA. He earned his Master's in Physical Therapy from Springfield College. Andrew and his team at Move Strong specialize in working with high school, college, and pro athletes as well as active adults in working to get out pain, move better, and get back to doing what they love to do. When Andrew is not working and running his business, he enjoys spending time with his wife Cara, and 2 kids, Cole and Olivia.
Patrick Suarez
Patrick has been practicing for about 9 years and started his own practice in October of 2018. He is a former 2 sport collegiate athlete and has been doing Crossfit for 2.5 years. His niche is sports and Crossfit. He lives just outside of Albany, NY with his wife and 2 kids who are 6 and 3 years old.
Daniel Laughlin
Danny and his wife, Erin started their traditional insurance practice just a couple years out of school in 2012. As insurance contracts continued to worsen, they quickly realized they needed to find a new way to run their business if they wanted to provide the type of care that would actually help people. Danny joined the Mastermind in 2019 and since then turned their business into a successful hybrid practice that has grown substantially each year. Their clinic seeks to give people the tools to get and stay healthy for the long term. Danny is happily married to Erin and they love creating memories together with their two children.
Jaxie Meth
Jaxie is the owner of The METHOD Performance and Physical Therapy in the heart of Boston, Ma which specializes in pelvic floor for the fitness athlete. The goal of The METHOD is to keep people moving well and moving often while continuing to do what they love. When the business hat comes off, Jaxie loves exploring the city with her dog Kenzie, traveling or being a beach & ski bum.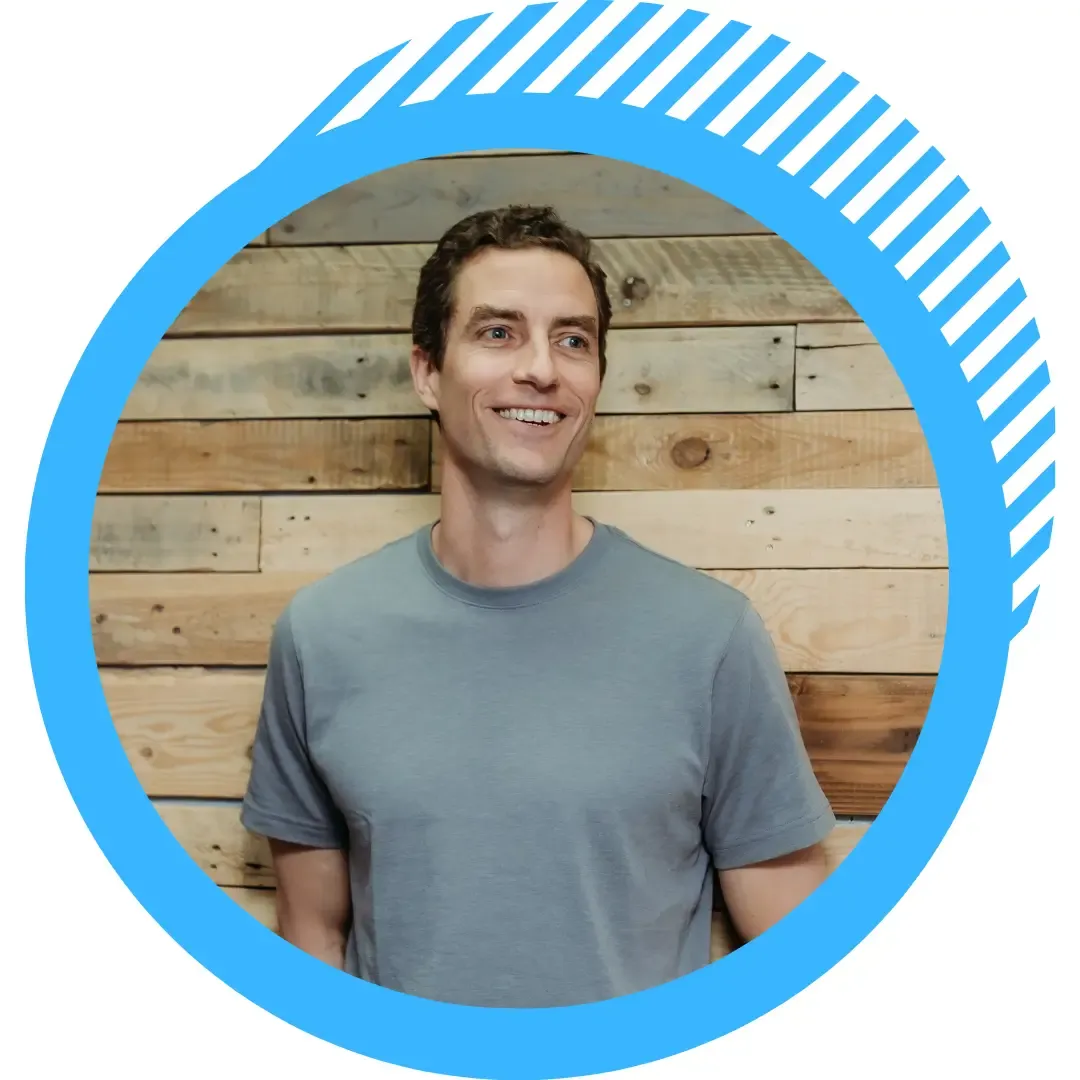 Nick Hagen
A licensed physical therapist since 2009, Nick is also a certified strength and conditioning specialist and certified sports clinical specialist. He is a faculty member of the Institute of Physical Art. Through Nick's experiences he started to recognize a gap in health and wellness. The model was dictated by insurance providers not for what is best for the client. Nick started Capacity to create a multi-tiered service to help people. His goal was build a company which can help clients get out of pain, help clients improve their athletic performance, as well as educate others on how to care for clients. Capacity's goal is to help as many people as possible.
John Licata
John Licata has spent 30+ years in the consumer goods industry, the last 15 years holding executive positions with several multi-billion dollar, public corporations. John spent many of those years working on brand, product, consumer and customer service strategies, and has worked closely with small business entrepreneurs. In 2021, John started his own consulting company, working on initiatives with companies across multiple industries. In his role with PT Biz as Senior Advisor, John consults on the back end on strategy and consults on the front end with our clinicians, helping them determine how we can partner and coach them in scaling their practices profitably, improving quality of life and achieving better patient outcomes.
Roger St. Onge
Roger St. Onge has been practicing since 2016 and founded his cash-based practice in Western Massachusetts, MOVE Athletics, in 2019. Working with PT Biz early on in his journey gave him the tools to grow and scale to multiple clinicians quickly. Roger is a Senior Advisor with PT Biz, consulting on the front end with our clinicians to help them determine how we can best partner with them. He also coaches our clinicians throughout their journey with us, helping them break barriers, build systems, and scale their practices to achieve the life they want. Roger also consults with businesses across different industries to help them grow and scale.
Get To Know The Client Success Team
Ashley Hicks
Ashley Hicks is a multifaceted military spouse who joined the PT Biz crew in December 2021. She took on the role of Customer Success Director and has enjoyed learning as she goes. She's also worked for End of Three Fitness and Garage Gym Athlete for over five years. From coaching and podcasting to helping with the support side of things, Ashley has continued to grow and learn new skills with the company! Prior to that, Ashley was in education for over four years. Ashley enjoys training in her garage gym, reading, and the outdoors! She is happily married to Scott Hicks, a pilot in the Air Force.They live in the San Antonio area with their two kiddos Conner and Claire.
Brandon Erwin
Brandon Erwin joined PT Biz in January of 2021 and prior to that worked for 12 years in the Industrial Gas and construction estimating world. Brandon has been managing the P.T. Entrepreneur Podcast since 2019 and has also helped produce several other podcasts in the Cash-PT space. Brandon also has experience in digital advertising as well as marketing & sales. Brandon's favorite part about working with PT Biz is the opportunity to help clinicians' change their life stories. When Brandon isn't working you can find him hanging out with his wife, Lindsey, and their two daughters, Emery and Eleanor.
Amy Gege
Amy Gege joined the PT Biz team in 2021 to assist with coordinating Mastermind Live Events and has 20+ years experience in the Event Planning industry. Running operations for Pro Sports venues, coordinating travel & accommodations for MLS & EPL teams, planning large scale fundraising events for Special Olympics & even coordinating music & food festivals with Zac Brown Band are just some of her previous duties. Don't hesitate to ask her for ideas about planning your practices grand-opening/anniversary event or layout ideas for designing your new office/gym!
If she has it her way, she'll be hard to find at home in sunny Charleston, SC because she's determined to travel the world with her hubby Yves and kids Liam & Hollyn.
Get To Know The Acquisitions Team
Kaitlin Wilcox
Kait joined PT Biz in August 2022 to assist the Customer Success Team. She has a background as a Registered Nurse and Cardiac Rehab Exercise Physiologist. Kait is excited to work with a team that has a passion for nontraditional healthcare and delivering the best possible service to their clients. She lives in upstate New York with her fiancée, where they enjoy exploring the outdoors and hanging out with their two dogs, Remi and Copper.
Trampis Beatty
Trampis joined PT Biz in March 2023 to assist the Acquisitions Team. He has 10+ years in the construction industry, but he recently decided a change was needed. Among his Acquisition responsibilities, Trampis also heads up website building for PTBiz Rainmakers and other Clients. He lives in a small town in upstate SC with his wife Megan, two boys Nicolas and Liam, and dog Henry. 
Dr. Kelly Starrett
Co-Founder, Head Coach and Physical Therapist, Chief Tinkerer, Movement Optimist at The Ready State
Kelly is the co-author of the New York Times bestsellers Becoming A Supple Leopard, Ready to Run and the Wall Street Journal bestseller Deskbound. Kelly was also the co-founder of San Francisco CrossFit, the 21st CrossFit affiliate. Kelly consults with athletes and coaches from the NFL, NBA, NHL, and MLB the US Olympic Team and CrossFit, works with elite Army, Navy, Air Force, Marines and Coast Guard forces, and consults with corporations on employee health and well-being. Dr. Starrett's work is not limited to coaches and athletes; his methods apply equally well to children, desk jockeys, and anyone dealing with injury and chronic pain. He believes that every human being should know how to move and be able to perform basic maintenance on themselves.
Juliet Starrett, J.D.
Co-Founder and CEO of The Ready State
Juliet Starrett is an entrepreneur, attorney, author, and podcaster.She is the former co-founder and CEO of San Francisco CrossFit, one of the first 50 CrossFit affiliates. Juliet is the co-author of the Wall Street Journal Bestseller, Deskbound and co-host of The Ready State Podcast. Before turning her attention to The Ready State and San Francisco CrossFit ull-time, Juliet was a professional whitewater paddler, winning 3 World Championship and 5 national titles. She also had a successful career as an attorney, practicing complex commercial litigation at Reed Smith for nearly eight years.